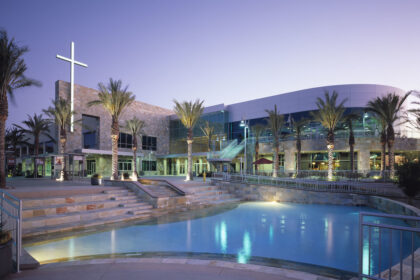 Dear Families,
We hope and pray you are enjoying the final days of summer and are excited for the start of the 2020-21 school year.
As you are aware, we will begin the year on the campus of Mariners Church, Irvine. The church will host us from the first day of school, Thursday, September 17th through Friday, October 9th. The following information is provided to ensure preparation for this time.
Reopening Plan and Guidelines @ Mariners Church
The full reopening plan communicated in August will be implemented while at the church. In addition, we will comply with all church guidelines and requirements.
Cooperation and support from all members of the MCS community is expected. This includes:
Face covering guidelines: strongly recommended for grades Tk-2, required for grades 3-8, required for all staff and all adults when on campus including when visiting the front desk.
Adults on the church campus: Only school or church personnel are allowed to be on the church campus. Parents must check in at the MCS front desk area and remain in that area when on campus. Parents may not enter the church campus.
Communication, Front Desk, Health Office @ Mariners Church
MCS has established a front desk, or reception area, at Mariners Church. This area is located off the upper parking lot in the Kid's Ministry Building. The carpool video provided indicates this location. Late arrivals, early dismissals, health office check out, supply drop offs are to be conducted at this location.
Communication can be relayed and staff reached by calling MCS at 714-437-1700. The call will then be forwarded to the MCS front desk line at Mariners Church. The front desk at the church can also be reached directly by calling 949-402-6149. This number has been specifically established for our time at Mariners Church.
A designated area has also been established for our Health Office. This area will be supported by health office staff and will provide all necessary care. As always, parents will be contacted by the school nurse in the event a child is sick or injured.
Snacks and Water @ Mariners Church
Mariners Church is a nut free campus and we ask that all families comply with this requirement. Students should bring a midday snack that they can enjoy during morning recess but please ensure the snack is nut free. In addition, students should bring plenty of water each school day as there will not be access to drinking fountains.
Uniforms @ Mariners Church
Though a different location, uniform guidelines will still be enforced. Students are expected to be in the appropriate school uniform each day.
Morning and Afternoon Carpool @ Mariners Church
Morning and afternoon carpool procedures have been adjusted for the time at the church. To view a video of these carpool procedures, click here. Detailed written instructions can be found here and maps of both carpool routes can be found here.
Morning carpool will be held 7:30-7:55 and afternoon beginning at 12:20. Please do not arrive before these carpool times avoiding any standing traffic on the Mariners Church campus. Please abide by all procedures outlined in the instructions and video.
Thank you for your continued support and partnership. Here's to a great year together!
For His Name's Sake,
MCS Administration Team