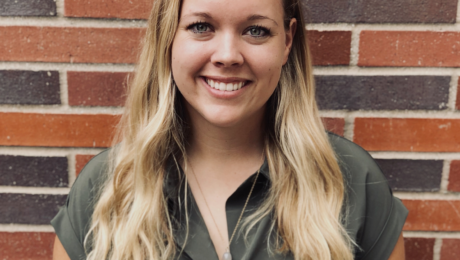 Kate Allen ('10) is a woman with creativity, determination, and big ideas on how to use her talents to positively impact the world.
Currently enrolled in the Master of Health Administration program at USC, Kate is passionate about healthcare! She founded the non-profit Norkova Health in 2019 after realizing how under-appreciated and ignored mental health is in the US.  In fact, the organization is named after her dear friend Tereza Norkova, who passed away from suicide. After that, Kate knew she had to do something to help the mental health problem in the US.
Essentially, Norkova is crowdfunding for healthcare.  They add $0.10 – $0.20 good-will donations onto a multitude of goods like shampoo, granola bars, band-aids,
etc. to create a massive healthcare fund.  Their focus is on mental health, and they fund services for COVID-19 relief and at-risk children and young-adults. Norkova is built on the idea that "small impacts by the masses create massive change."
The cause is in its infancy stages, but Norkova has big plans to partner with companies around the globe.  Currently, due to the quarantine, revenue is coming from customizable COVID-19 mask sales.  They are on the RedCrow crowdinvesting website, gaining some publicity, and counting on more industry professionals to weigh in on the platform.
To find out more about Kate's venture, visit Norkova Health – Crowdfunding for Healthcare
Or to purchase masks of any color, any size, any logo – contact Kate Allen at kateallen100@yahoo.com