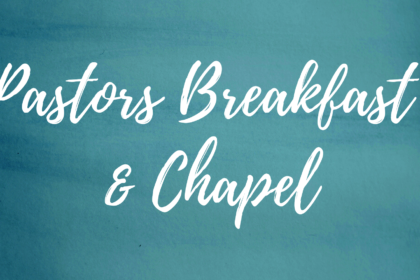 Our Pastors Chapel has become a special tradition here at Mariners Christian School. Each year we invite pastors and leaders from the churches our MCS families attend to come and enjoy a breakfast together, and then worship with our students in chapel.
This year our Pastors Breakfast and Chapel is on Monday, March 16.
Our MCS families attend over 75 churches in Orange County, and we're so grateful for the spiritual impact the church community has on our school community! Each year we send an invitation (via email) to the pastors who work with our middle school and elementary students at these local churches, as well as to the senior pastors.
7:30: Church Leader Breakfast (without students)
8:40: Chapel with MCS Students