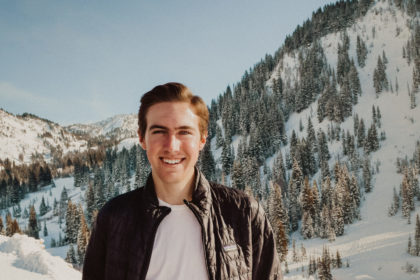 Hey, Jack Somers here! So much has happened since I graduated MCS; here are some highlights!
I started my freshman year of college in the fall of 2019! I am currently pursuing a degree in architecture and a minor in business at the University of Utah. Salt Lake City is the perfect place for me. There is an incredible amount of things to see and do within close proximity of the university: skiing in the Cottonwood Canyons, exploring the city, hiking in Park City to name a few of my favorite activities.
I launched a small startup called Bluepixel in June of 2019! I do graphic design work for clients who are either launching or rebranding their businesses. Web and UI design, logo design, product shoots, and brand development are the primary services I offer to my clients!
But most importantly, I have rediscovered the unending love, grace, mercy, and faithfulness Christ shows me on a daily basis. Part of the reason why I chose to go to school in Utah is because of the natural surroundings. I find His presence more eminent in the mountains than anywhere else I have been. I am so grateful for my relationship with God for where it is at right now, despite its ups and downs.