COVID-related Operating Plans
2020
MCS's Reopening Waiver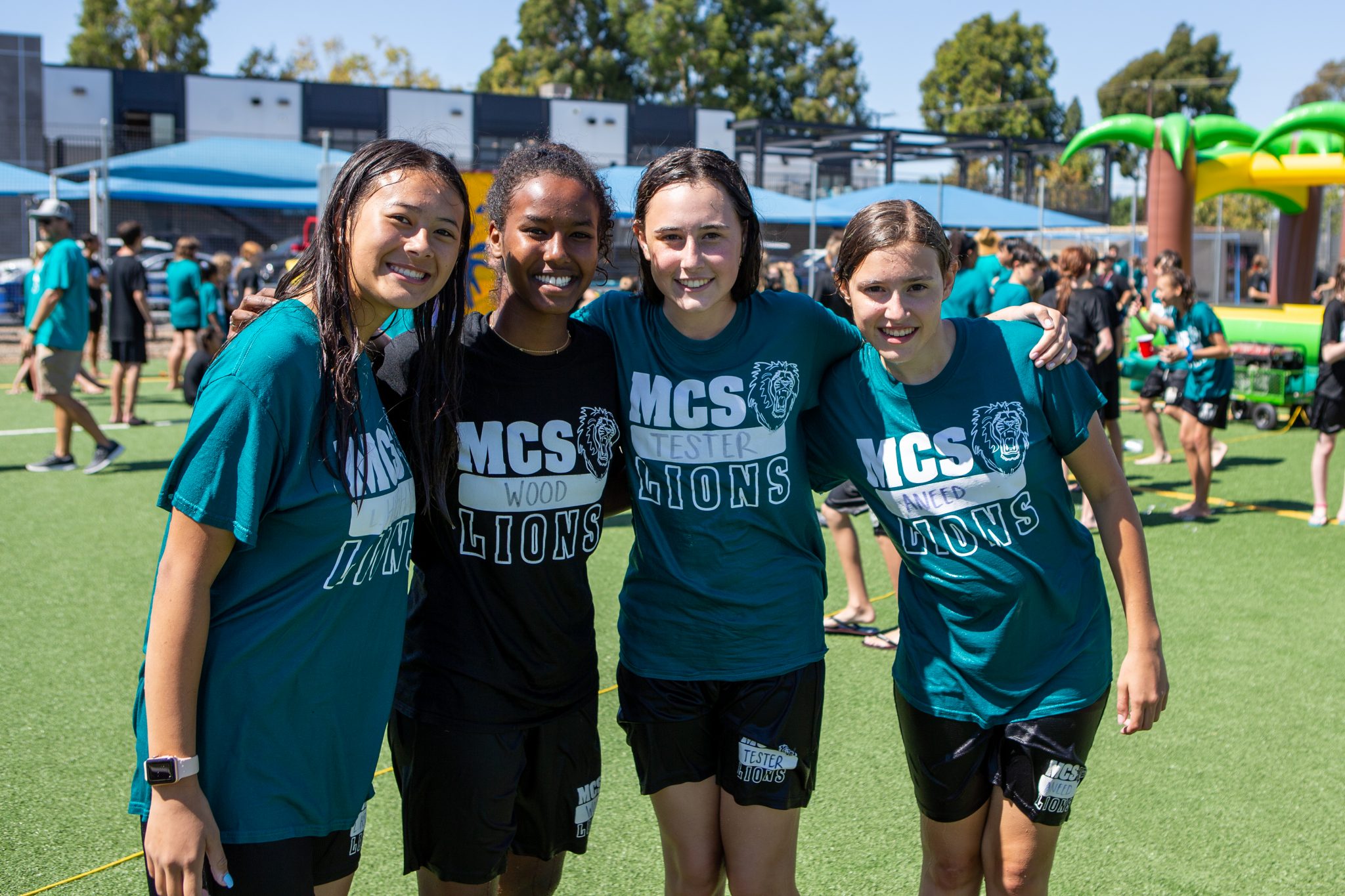 Notice!
Reporting requirements
All MCS community members are required to notify the Health Office if they, or a member of their household, or a person with whom they have had close contact, tests positive for COVID-19. If a community member develops symptoms consistent with COVID-19, or is self-isolating due to suspected or known exposure (exposure of >15 minutes within 6' distance) to COVID-19, he/she is required to notify the Health Office immediately at (714) 437-1700
Working Together
We appreciate that MCS families stay vigilant at home in order to protect the entire MCS community, including our staff and faculty.
Keep sick children home. If the answer to any of the question below is YES, please do not attend school. Printable checklist. Follow up with your Primary Care provider regarding COVID-19 symptoms:

Does the student have a temperature over 100.4 degrees?
Has the student been directly exposed to anyone with a suspected or confirmed case of COVID-19 in the last 14 days?
Is the student exhibiting any of the following COVID-19 symptoms (without an alternative diagnosis)?

Fever
Cough
Shortness of breath or difficulty breathing
Fatigue
Chills
Muscle aches and pains
Headache
Sore throat
Congestion or runy nose
Nausea or vomiting
Diarrhea

Have a reliable thermometer. Health screenings start at home, so please have a reliable digital thermometer on hand to assess your child's temperature.
Purchase extra cloth face coverings and keep them clean. Cloth face coverings may help to limit the spread of COVID-19. Wash face coverings each day. Keep additional clean face coverings in your child's backpacks.
Practice good hygiene.
• Cover coughs and sneezes with tissues and/or into your elbow
• Frequently wash hands with soap and water for at least 20 seconds - sing a worship song while you're doing it!
• Avoid shaking hands, touching, or hugging non-family members
• Avoid touching your face with unwashed hands
• Use hand sanitizer (at least 60% alcohol) frequently
Intensify cleaning and disinfecting efforts. Thoroughly clean and disinfect high-touch surfaces.
Adhere to social distancing.
Avoid unnecessary travel.  Visit the CDC website for more information about travel.
Maintain a healthy lifestyle. We encourage all MCS community members to eat healthy foods, exercise regularly, sleep adequately, and pray often! If anyone at home needs help, please seek a licensed therapist or talk to someone you trust. Kimberly Aneed, RN, our school nurse, can provide additional resources. (714) 437-1700
Know the COVID-19 symptoms and respond accordingly if anyone in your home presents any of the following:

Loss of smell or taste
Unusual or frequent cough
Temperature >100.4º degrees
Shortness of breath or difficulty breathing
Chills
Muscle/body aches
Sore throat
Headache
Nausea and/or Vomiting
Diarrhea
Red, swollen eyes
Swollen hands and feet
If any of the following symptoms present, obtain emergency medical care immediately:
Difficulty breathing
Persistent pain or pressure in the chest
New onset confusion
Inability to waken or stay awake
Bluish lips or face
Staff Training and Family Education
MCS will produce and distribute video tutorials for the following:

Proper face covering usage, removal and washing

How to properly wash and disinfect hands

How to properly cover coughs and sneezes

Proper social distancing

Questions asked during a COVID-19 health screening

Health tip PSAs delivered by our health office via social media, text, and weekly newsletters

Ongoing - Faculty and School Nurse to train Students:

How to properly wash and disinfect hands

How to properly cover coughs and sneezes

How to properly use and dispose of tissues to wipe noses

Importance of avoiding touching one's face and front of face covering

Importance of not sharing food and/or utensils

Proper social distancing

Proper face covering usage, removal and washing

Signage throughout campus to encourage distancing and remind face covering requirements

Faculty & Staff

3-week training prior to start of school

School nurse to train on COVID-19 symptoms

Posters identifying COVID-19 symptoms and when to seek medical attention

MCS's plan and procedures to follow when students or staff become sick at school
Plan the Work
Understand all guidelines and requirements for a safe re-opening

Monitor OC health statistics and facts and collect data from both staff and parents to inform decisions

Consultation with legal counsel, Western Association of Schools and Colleges (MCS's accreditation body), and school insurance agents

Collaboration with a consortium of Christian and independent private schools

Consultation with medical experts

Complete multiple trainings: health, safe practices, workplace and employee protections

Establishment of a "Fall Reopening Planning Committee" with 17+ individuals representing all MCS stakeholders

Order necessary safety-related supplies and equipment
Waiver application