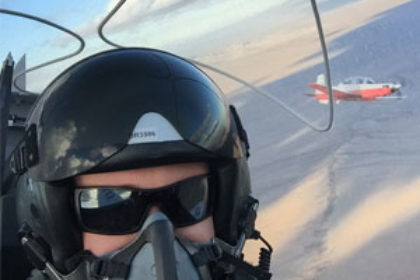 Instructor Pilot, VT-28 "The Rangers," United States Navy
Dane is now an instructor pilot in VT-28 "The Rangers," flying the T-6B Texan II, and he loves every minute of it!
His group is the first stop for student naval aviators aspiring to earn their wings of gold. His squadron is located in Corpus Christi, TX. Dane just received orders to be a shooter on CVN 72 the USS Abraham Lincoln, which is a Nimitz class carrier. This will be a great leadership opportunity leading young sailors and being in charge of flight operations on the flight deck of an aircraft carrier. He and his wife Lindsay have recently celebrated having a baby girl – congratulations!