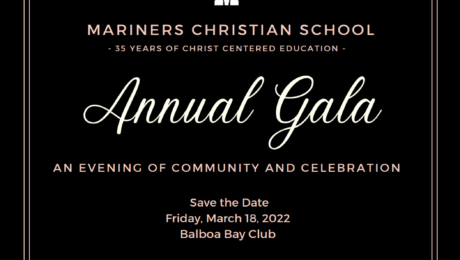 Celebrating 35 Years of Christ Centered Education!
The 2022 MCS Gala Chairs and Team personally invite you to a night of Community and Celebration on Friday, March 18 at the Balboa Bay Club.
Sponsorships are available now! Individual tickets will go on sale in January.
We look forward to fostering a time of community and celebration in the New Year!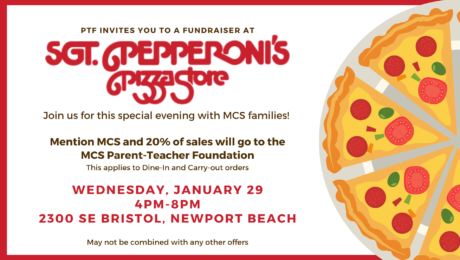 PTF will be hosting a Dine Out Night at Sgt. Pepperoni's on Wednesday, January 29! Come between the hours of 4-8pm, mention MCS when you order, and 20% of your total will be donated to the PTF! This offer has been updated to include both Dine-in and Carry-out orders.
See you there!
Wednesday, January 29
4pm-8pm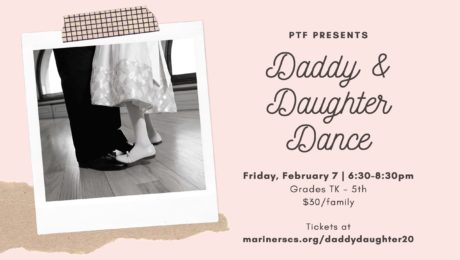 PTF is excited to present our Second Annual Daddy Daughter Dance! This year, all girls in grades TK – 5th are invited to join us for a fun-filled evening with their dads or special guy in their life (grandfather, uncle, friend).
Friday, February 7
6:30 – 8:30pm