Tuesday, 09 February 2021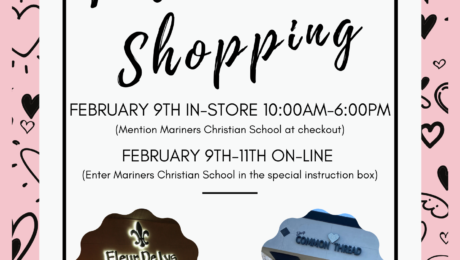 MCS Community! Valentine's Shopping event, organized by PTF to support the amazing MCS staff starts TODAY at 10am! There is an IN-STORE time from 10:00am to 6:00pm TODAY ONLY (make sure to mention Mariners Christian School at checkout). There is also an ONLINE time from Today, February 9 through February 11th (enter Mariners Christian School at the Special Instructions box)! TWO LOCATIONS to choose from, Fleur De Lys and Common Thread!
Wednesday, 22 January 2020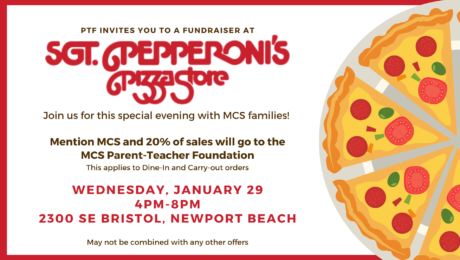 PTF will be hosting a Dine Out Night at Sgt. Pepperoni's on Wednesday, January 29! Come between the hours of 4-8pm, mention MCS when you order, and 20% of your total will be donated to the PTF! This offer has been updated to include both Dine-in and Carry-out orders.
See you there!
Wednesday, January 29
4pm-8pm
Wednesday, 22 January 2020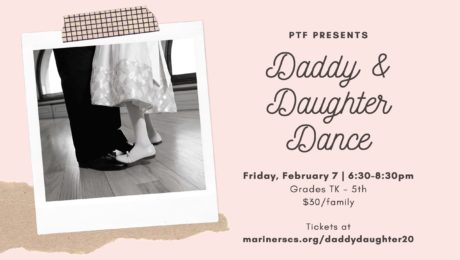 PTF is excited to present our Second Annual Daddy Daughter Dance! This year, all girls in grades TK – 5th are invited to join us for a fun-filled evening with their dads or special guy in their life (grandfather, uncle, friend).
Friday, February 7
6:30 – 8:30pm