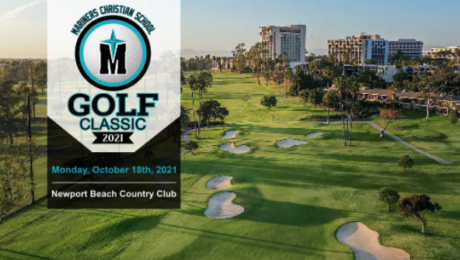 The Classic is Back!!!
On behalf of the Mariners Christian School Parent Teacher Fellowship (PTF) Board, we are excited to announce the CLASSIC IS BACK!!  We hope you can join us on Monday, October 18, 2021 at The Newport Beach Country Club.
GOLF CLASSIC UPDATE!!!
The 2021 MCS Golf Classic foursomes and single golfer tickets are SOLD OUT!
Thank you to all who have already bought tickets and sponsored this event for MCS! Every dollar raised at this point goes straight back to our incredible school! Still want to participate? Please consider getting a sponsorship! There are still some sponsorship opportunities available that come with foursomes!
We are also starting a waitlist for the Classic in the event any openings become available. If you would like to join the Classic waitlist, please email ptf@marinerscs.org
Adam and Jennifer Vaughan, PTF Golf Chairs
TJ and Amy Williams, PTF Golf Ambassador and PTF President