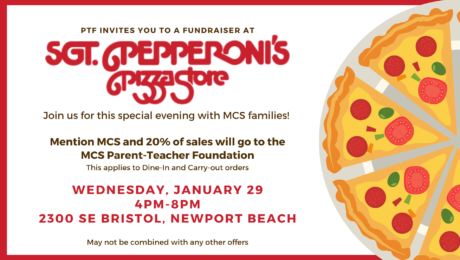 PTF will be hosting a Dine Out Night at Sgt. Pepperoni's on Wednesday, January 29! Come between the hours of 4-8pm, mention MCS when you order, and 20% of your total will be donated to the PTF! This offer has been updated to include both Dine-in and Carry-out orders.
See you there!
Wednesday, January 29
4pm-8pm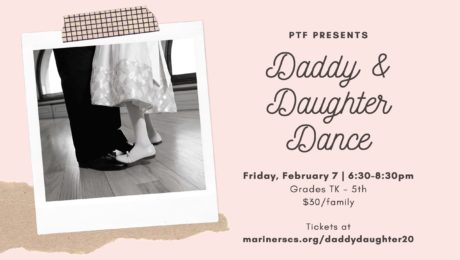 PTF is excited to present our Second Annual Daddy Daughter Dance! This year, all girls in grades TK – 5th are invited to join us for a fun-filled evening with their dads or special guy in their life (grandfather, uncle, friend).
Friday, February 7
6:30 – 8:30pm