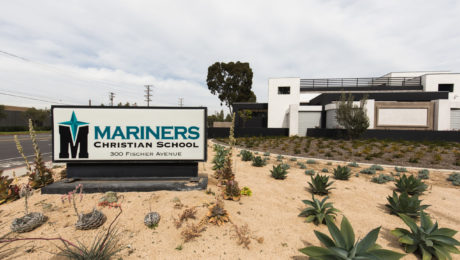 Dear MCS Families,
As you may be aware, Governor Newsom announced a new Regional Stay at Home Order that will go into effect when Southern California counties dip below 15% hospital ICU availability.
If implemented, TK-8th grades at Mariners Christian School will remain open for in person learning based on the following:
Regional Stay at Home Order stating "schools that are already open for in-person learning" may remain open "with appropriate infectious disease preventative measures."
CDPH's School Reopening Framework which states "schools that have already reopened if the county was in a less restrictive tier do not have to close."
It is important to understand, in order to remain open for in-person learning, MCS is bound to strict adherence of all guidelines and protocols established by the CDPH as outlined in our
waiver
.
As previously communicated, recent MCS community exposures have necessitated implementation of some of these protocols. Most significantly:
A single exposure within a cohort (entire grade level for middle school and class for elementary) requires a 14 day quarantine period and transition to remote learning for all exposed students and staff. This has been implemented with our 6th and 8th grade cohorts.
Note: We are aware that the CDC has changed quarantine guidelines from 14 days to 7-10 days depending on exposure and positivity. However, according to the CDPH's School Reopening Framework, its guidelines supersede all other health agency guidelines including that of the CDC. MCS cannot change quarantine protocols or duration until the CDPH updates its guidelines to match that of the CDC's.
MCS will be required to shut down and transition to remote learning if >5% of the MCS community (approximately 42 students and staff) test positive over the course of 14 days.
Face covering requirement for grades 3-8.
It has always been our priority to remain open for in-person learning. Since this past summer, the entire school team has done everything possible, even fervently battled, to ensure that goal is accomplished and maintained.
We are asking that the entire MCS community continues to partner with us to follow all guidelines including:
Keep your child(ren) home if exhibiting any symptoms. Students should remain home 48 hours beyond symptoms and consult your pediatrician.
Keep your child(ren) home if anyone in the family is exhibiting symptoms. In this case, we ask that you consult your family doctor and follow all medical guidance including any recommended testing.
Note: In the event of any prolonged absence, our desire is to support each student to minimize disruption to the learning. If your child(ren) must remain home, please contact Mrs. Drevlow (elementary) or Mr. Joo (middle school) to develop a plan for temporary remote/at-home learning.
Report honestly and quickly to the school regarding any exposure or positive family case(s). As a Christian community, we are called to honesty and to care for others. Our staff and MCS families rely on this.
Comply with face covering requirements for grades 3-8 and communicate this expectation with your child(ren). If doing so creates concern for any family, we will fully support a transition to remote learning.
Again, it is our highest priority to remain open and ensure every child has the opportunity to benefit from in-person learning for the remainder of the school year. This is a shared community responsibility that can only be accomplished together. Let's be unified in all efforts to prevent additional cohort shutdowns, or worse, a school shutdown. You can trust that our entire staff remains wholeheartedly committed to our students and families. We humbly ask for your returned, wholehearted commitment.
For His Name's Sake,

Heather Harrison
Head of School